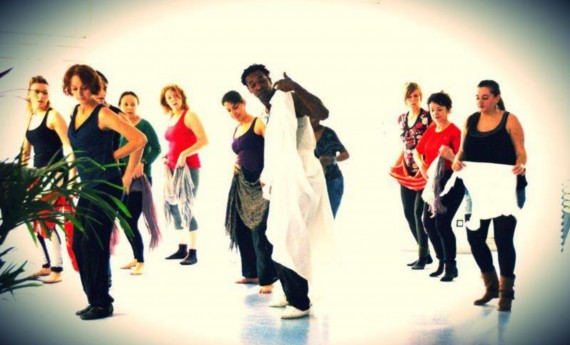 La Rumba
The dances of Cuban Rumba are rich in variety: La Columbia is considered to be a very ancient type of rumba, which developed from the rhythms of Abakua rituals. In theory, the dance involves a single male dancer. It entails acrobatic figures that attest to masculine courage.
Le Xambu is a rumba with a slow tempo, where the dancers imitate the movements of elderly people.
Le Guaguanco is a dance of courtship and a game of seduction with erotic overtones. A man and a woman alternately attract and then repel each other with sensual grace.
Bio
Reinaldo "Flecha" Delgado is a dancer, percussionist and singer, as well as a musician in Lazaro Ross' Olorun. He is also a teacher of Afro-Cuban dances at Cuba's National School of Art and a dancer in the Raices Profundas troop from Havana.