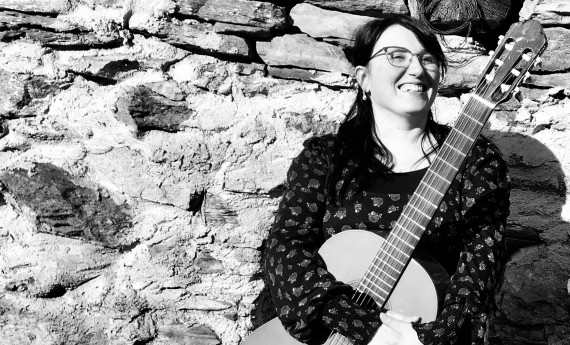 This workshop on one day will allow you to discover the ballads, songs of migration, war, love, resistance, celebration and fatigue that belong to the Italian oral tradition. From ballads and songs of migration, war, love, resistance to songs of celebration and fatigue – all of which belong to the Italian oral tradition. Some of these songs are still extremely relevant.
Polyphonic singing is a popular art: to sing is an affair of the heart, a matter of mutual understanding and warmth. Polyphony can appear as soon as there are two voices – whether that be around the table of cafe, or with family and friends. This type of singing responds to the inherited rules of farming societies where one voice doesn't take precedence over another and solos can be poorly looked upon: to sing together speaks to how we live together. Of course, we no longer live in that world, but the spirit that we want to share is the same!
Through exercises, games, and vocal improvisations, we will try and create a space without judgement, where mistakes are a natural part of learning and the pleasure of signing together is fundamental.
The workshop is structured as follows:
◦ Physical and vocal warm-ups
◦ Tuning, vocal improvisation and circle singing
◦ Learning one of the many songs of the oral tradition (listening, historical and geographical context, voice by voice practice)
This workshop is aimed at all those wanting to discover a specific voice or way of singing, without needing to read music.
Bio
Interested in life histories, Valentina merges, in both her research and song, studies of sociology and language, as well as her professional experience as a socio-cultural instructor and facilitator.
She began her journey in traditional song with Angelo Pugolotti, student of Giovanna Marini, and then deepened her understanding with other masters, through old recordings, and during workshops or village festivals. A founding member of Passamontagne association, she performs mountain songs from around the world with the passAmontagne trio. She leads traditional singing workshops in Italy, Switzerland and France, as well as with more vulnerable members of the public. She is currently following a music therapy training course.