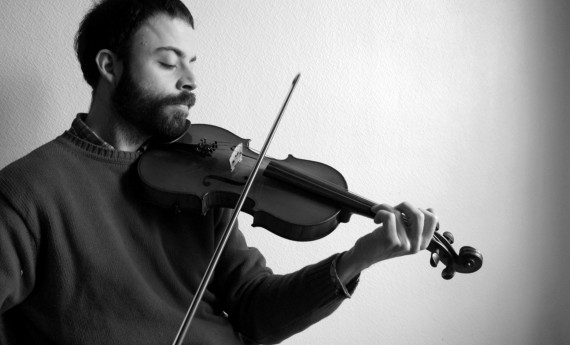 Irish music boasts an enormous repertoire, so the accent will be placed on learning and interpreting the jigs, reels, hornpipes and polkas that are most often played and enjoyed today in jam sessions.
The approach to Central France's repertoire focuses on music from Auvergne and Limousin, which is built around the violin.
Classes in the Cajun tradition (where the accordion holds an important place) will also be based around the violin. Its part is often secondary to the accordion's role and is played by two violins; one plays the melody and the other accompanies with chords.
Bio
After substantial training in classical violin with Laurent Rochat in Geneva, Leonard Gremaud was moved by the vivacity and collective understanding that poured forth in traditional European music. He decided to learn this music from reputed musicians while travelling, in workshops and by listening to recordings. He also took classes with Vanessa Lorkens, Elandir's violinist. Léonard now belongs to the Cajun music group Bébébelge, which released its first CD in Spring 2009.